Il se peut que votre amorceur de démarrage de votre distribution ubuntu n'arrive plus à se lancer. Cela survient le plus souvent lors de la mise à jour d'un de vos système d'exploitation.
Au démarrage, un écran indique quelque chose dans ce genre (cela varie en fonction de ce qui dysfonctionne) :
Failed to open \X - Not Found
Failed to load image \X: Not Found
start_image() returned Not Found
Pas de panique dans ce cas, il suffit simplement de préparer cet amorceur de démarrage afin de pouvoir accéder à nouveau à notre système bloqué, ici ubuntu.
Pour cela, il vous faut préparer au préalable un live USB avec Ubuntu, vous pouvez consulter ce tutoriel pour sa réalisation.
Démarrez votre PC et bootez sur votre clé USB contenant votre image d'installation Ubuntu. Sur la page d'accueil cliquez sur votre langue et sur « Essayer Ubuntu ».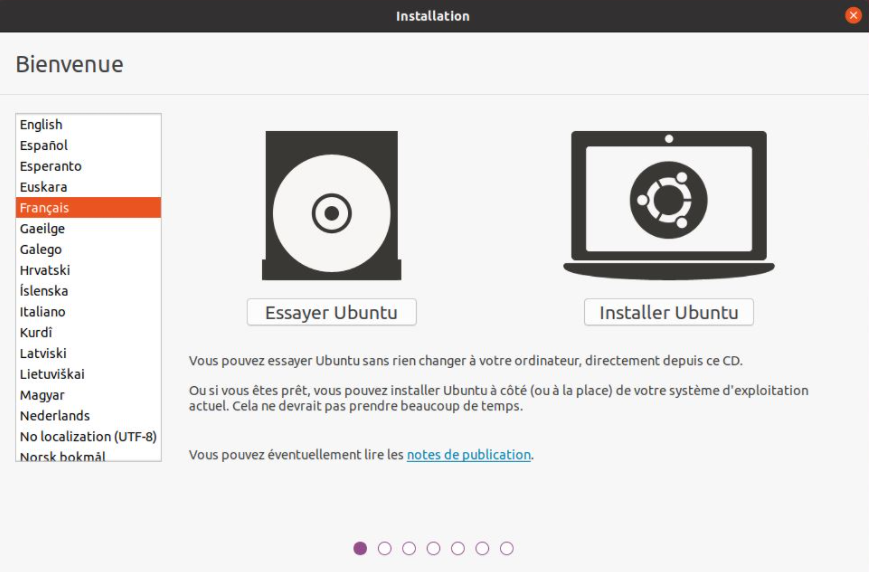 Une fois sur le bureau, recherchez « Terminal » dans les applications. Tapez ensuite les lignes suivantes :

sudo add-apt-repository ppa:yannubuntu/boot-repair
sudo apt-get update
sudo apt-get install -y boot-repair && boot-repair

Cela va installer et lancer l'outil boot repair afin de réparer votre amorceur de démarrage. Cliquez sur réparation recommandée.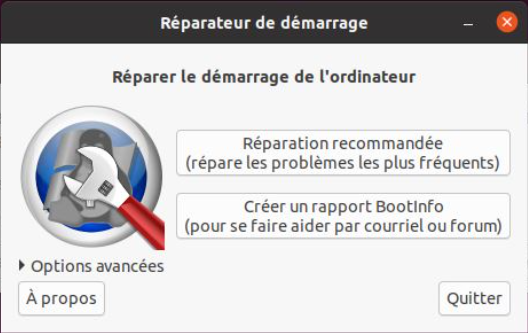 Laissez alors l'outil s'exécuter. Cela ne devrait pas durer très longtemps. Vous pouvez générer un rapport à la fin du cycle.
Si tout a bien fonctionné vous pouvez désormais redémarrer votre PC et votre dual-boot devrait fonctionner à nouveau.
---
Sources :
Malekal : boot repair réparer le démarrage Ubuntu
Ubuntu : Téléchargement